From the artist best known for the iconic version of "SANTA BABY", comes "ITS ONLY A PAPER MOON". Available Now on iTunes!!! "ELAGANT FUN…" -SmoothJazz.com
SmoothJazz features Cynthia Basinet
WIKIPEDIA (Wiki) page
CRY ME A RIVER" now available.
" target="_blank">

Visit IMDB.com for acting bio.
Cynthia Basinet (who is often called "C" by her friends) has had a colorful and successful life in several fields, and she is just getting started. She is an exquisite and glamorous singer with a highly expressive voice and a real feel for American standards. Her most recent single is a haunting rendition of "Cry Me A River."
"I was raised on jazz," says Ms. Basinet. "My Dad used to play records by Ella, John Coltrane and many others. In fact, my mother has said that I heard jazz while still in my womb." Born in the San Fernando Valley, she was raised in the Silicon Valley near San Francisco. Classically trained on flute and saxophone (playing first chair in her school bands),she also sang opera while loving the American popular songbook.
After studying sociology and business in college, Cynthia's life took a different turn. She married, gave birth to a son, Jonathan and divorced.  She was discovered and became a model, working in San Francisco and for five years in Europe. While she performed in music videos and advertisements, she did not have many opportunities to sing while in Europe. After moving back to Los Angeles in 1990, she appeared in music videos by Roy Orbison and the Babys, and made the natural transition from modeling to commercials to acting. But tiring of playing roles written by others, she acted out on her desire to become a singer. Cynthia's natural musical abilities, along with a very good vocal coach, resulted in her making her first recordings including the now iconic, "Santa Baby" in 1997 and two years later founding the Welcome To Dreamsville label.
In 2000, Cynthia Basinet launched her previously recorded version of "Santa Baby" that caused a sensation. "It cost $300 to produce as it was originally a gift for a lover, then launched on a used computer via MP3.com and in less than six weeks it was heard in 163 countries. I used to have Eartha Kitt's famous recording on my answering machine around Christmas time. Oddly enough, a lot of people think it is Marilyn Monroe on my version although Marilyn never sang it resulting in stampede of Marilyn impersonations and versions." In reality, Cynthia Basinet's memorable rendition sounds very much like herself, full of inner heat and sensuality.
Very concerned about social issues, Cynthia has walked the walk. During May-June 2001, she sang for refugees in the Western Sahara desert, successfully helping to bring the world's attention to the dire situation. She has continued working on humanitarian efforts up to the present time, using her music to help make the public aware about very serious situations including the environment and the importance of self-reliance. Due to her efforts, in 2005 she was nominated for the Nobel Peace Prize as part of the 1000 Women for the Nobel Peace Prize project.
Musically, Cynthia Basinet has released a CD titled "The Collection", which contains a decade of the songs that she had recorded as singles for Welcome To Dreamsville, including "Santa Baby," "Haunted Heart", "Water's Edge" and "God." The critically acclaimed CD is as ecclectic as Cynthia. Her "Uncovered" EP is a trilogy that is comprised of her spirited and sultry versions of "Blue Moon," "Going Out Of My Head" and "Sweet Dreams." And most recently,she recorded her very personal version of the Julie London hit "Cry Me A River."
Cynthia Basinet, who recently moved to New York, loves to perform in intimate settings. "Crooning has always appealed to me and love standards. I would love to perform more often at concerts, but not at bars where no one is listening. This music deserves to be heard. I'm more of the instigator, and the music as the real star. When I sing it seems to attract so many different types of people. I want everyone to have a great time, as if it's a big party and I'm saying 'Welcome to Dreamsville.'"
Welcome to the musical world of Cynthia Basinet.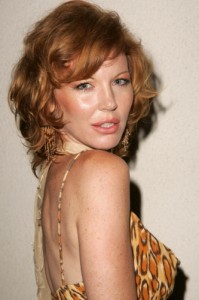 "Everybody has a story, story." -Rolling Stones